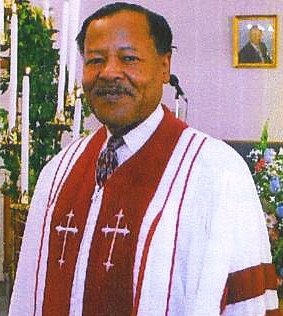 Greetings from Bishop Leftdwridge and the Union Star Church family! We are so pleased that you are viewing our new website. Union Star Church strives to keep our members informed, as well as give you the opportunity to stay in touch with our church , its members and church events. This website will enable us to always keep you up to date with current activities with the Union Star family, online and in person.

We are a church committed to serving you. We hope to inspire you to serve others. We have established several ministries that will allow you to learn, encourage and give back to others. For example, our Youth Ministries teach and reinforce the Word of God to children and young adults. The Sunshine Band engages young children up to age 12 and the Young People's Christian League (YPCL) engages young people from 13 to 25 years of age to learn, understand, follow and implement the Word of God. During the summer months, both ministries coordinate several fun-filled outings at amusement parks, picnics, church events and an Annual Church Youth Convention. The Youth Convention was established to encourage young people from churches in four states (GA, NJ, MD and NC) to actively participate in activities involving the Word of God in a variety of ways. The program's multitude of events encourages youth to participate in the choir, ushering and preaching the gospel. The 2012 Annual Youth Convention, held in Maryland, was a great success and also involved a bonus trip prior to the conference. A group of approximately 45 people traveled to Washington, D.C and toured the White House. It was a very exciting opportunity and our children continue to speak about it today!

We honor our Seniors! The Deacons, the Pastor and individual church members visits seniors who are sick and shut-in. They spend valuable quality time with them, bring them flowers, food and monetary gifts.

If you are not familiar with our church and your first contact with us is online: We would be pleased to hear from you! Please let us know if you have any questions and we will be more than happy to help. We hope to see you at our church soon!